The competition for the CPP final continues. Here is the list of nominated competitions
There is an ongoing competition in the competitions nominated for the finals of the 20th edition of the Polish Culinary Cup. Due to the pandemic, their organization stretched significantly over time. Some chefs wait almost three years for the final game, others will only fight for the nomination.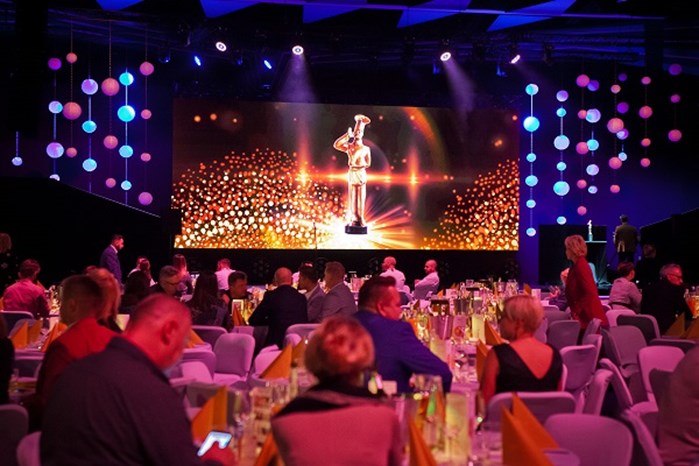 On June 8, 2022, the nomination for the finals of the Polish Culinary Cup was received by the winner of the Wielkopolska Chef of the Year competition - Competition for them. Rafał Jelewski. It was the next in a series of struggles entitling to appear in the final of the Polish Culinary Cup in September. Some of them have already taken place, and more are ahead of us.
Three years of waiting for the final
The first competition nominated for the current edition of the KPP took place in October 2019. The Culinary Rally of Champions, held at the Haston City Hotel in Wrocław, was won by Radosław Pelc and Kamil Mamerski. Two years later, in October 2021, Bartosz Rosa and Paweł Spodzieja won this competition.
From September 2020, we also know the winners of one of the Archimagirus editions - Tradition and Modernity. During the competition, which took place in the Castle in Gniew, Tomasz Ziółkowski was nominated (along with the team of Oliwer Kowlaczyk and Oskar Wiewiórski).
In June 2021, the "Tastes of Galicia" Culinary Competition was held. Kamil Tłuczek and Piotr Kuzdro received awards for their victory and a nomination to the CPP finals. On September 9, 2021, the Polish Wild Game Championship took place - Marian Taranowski's Memorial. The winners of this competition were Michał Filipczuk and Marcin Klóska.
The first competition nominated for KPP, held in 2022, was the Wielkopolska Chef of the Year - Competition named after Rafał Jelewski.
What's ahead?
In June, another competition in the series "Tastes of Galicia in Dębowy Dwór" is waiting for enthusiasts and enthusiasts of cooking competition. The chefs will eat on June 21 this year. to Ruda Różaniecka (Podkarpackie Voivodeship) to fight for a place in the CPP final. In July (6-7.07) we will also get to know another Archimagirus. The competition in this series will be played from the Żnin Sugar Plant (Kujawsko-Pomorskie Voivodeship).
The last two competitions for the final of the Polish Culinary Cup will take place at the turn of August and September. August 27 this year. The Polish Championship in Serving Mutton will be held in Uston (Śląskie Voivodeship), and the International Festival of Court Cuisine - on September 1 and 2. This one will take place at the Solpak Kleszczów hotel (Łódź Voivodeship).
List of nominated competitions
Competitions taking place in 2019:
Culinary Rally of Champions
Competitions taking place in 2020:
Archimagirus - Tradition and Modernity
Competitions taking place in 2021:
Culinary Competition "Tastes of Galicia"
Culinary Rally of Champions
Polish Game Championship - Marian Taranowski Memorial
Competitions taking place in 2022:
International Festival of Court Cuisine
Wielkopolski Cook of the Year - Competition for them. Rafał Jelewski
"Tastes of Galicia in Dębowy Dwór"
Archimagirus - Tradition and Modernity
Polish Championships in Serving Mutton